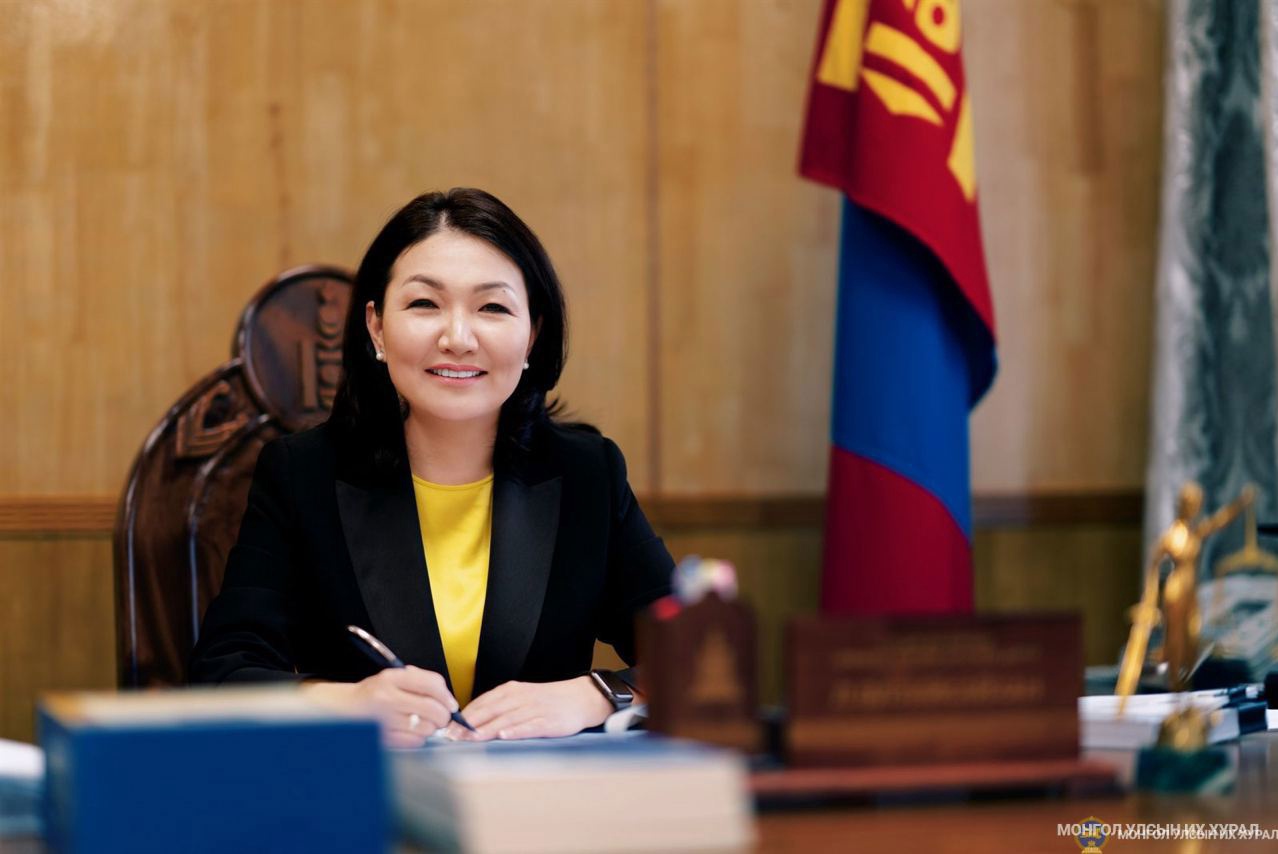 Ladies and Gentlemen,
Greetings of the day to you!
The history of parliamentarism in Mongolia dates back more than 800 years, to 1206 when Chinggis Khaan unified and founded the Mongol Empire. At that time, major state affairs such as levying taxes, allotting territories, establishing relations with other states and leading military campaigns were discussed and resolved by a parliamentary-style council called "Ikh Khuraldai" consisting of military commanders, statesmen and noblemen from Chinggis Khaan's lineage.
Later, the Government of Bogd Khanate of Mongolia formed and operated a bicameral parliament with Upper and Lower Houses between 1914 and 1919.
As a result of the democratic movement that led to the 1990 Democratic Revolution, the first permanent parliament - the State Baga Hural - was established. With the adoption of the new, democratic Constitution in 1992, the country chose parliamentary governance, and its people have steadily followed the path.
The Secretariat of the State Greal Hural (Parliament) of Mongolia is an administrative body with legal obligations to provide professional, methodological, technical, and organizational support for parliamentary activities. Its mission is to provide all the opportunities and conditions for the effective implementation of the State Great Hural's legislative, oversight and representative functions, follow laws and regulations on the State Great Hural and its procedures, and strengthen parliamentarism through learning about the best methodologies and new achievements of the parliaments around the world.
The Secretariat's immediate goals include providing parliamentary education services to the public and youth, using artificial intelligence in legislative work, becoming a digital parliament, applying, on a wider scale, scientific research in the drafting of laws, and improving the oversight activities of the Parliament.
The Secretariat considers it its loyal duty to strengthen effectively, in all areas, the traditional relations established with the Inter-Parliamentary Union (IPU) and parliamentary secretariats of other countries united under the IPU's ideology, thereby contributing to the shared goal and joint efforts for the sake of the common good of the world.
We will continue to consolidate what we have achieved with a democratic parliament and strive to build a rule of law that respects citizens and promotes human rights as well as sustainable development.
On behalf of the Secretariat of the State Great Hural of Mongolia, I wish you good health and success in your work!
Dr. Luvsandorj ULZIISAIKHAN
Secretary General of the State Great Hural of Mongolia