The 146th Assembly of the Inter-Parliamentary Union (IPU) is currently being held in Manama, the Kingdom of Bahrain on 11-15th March, 2023.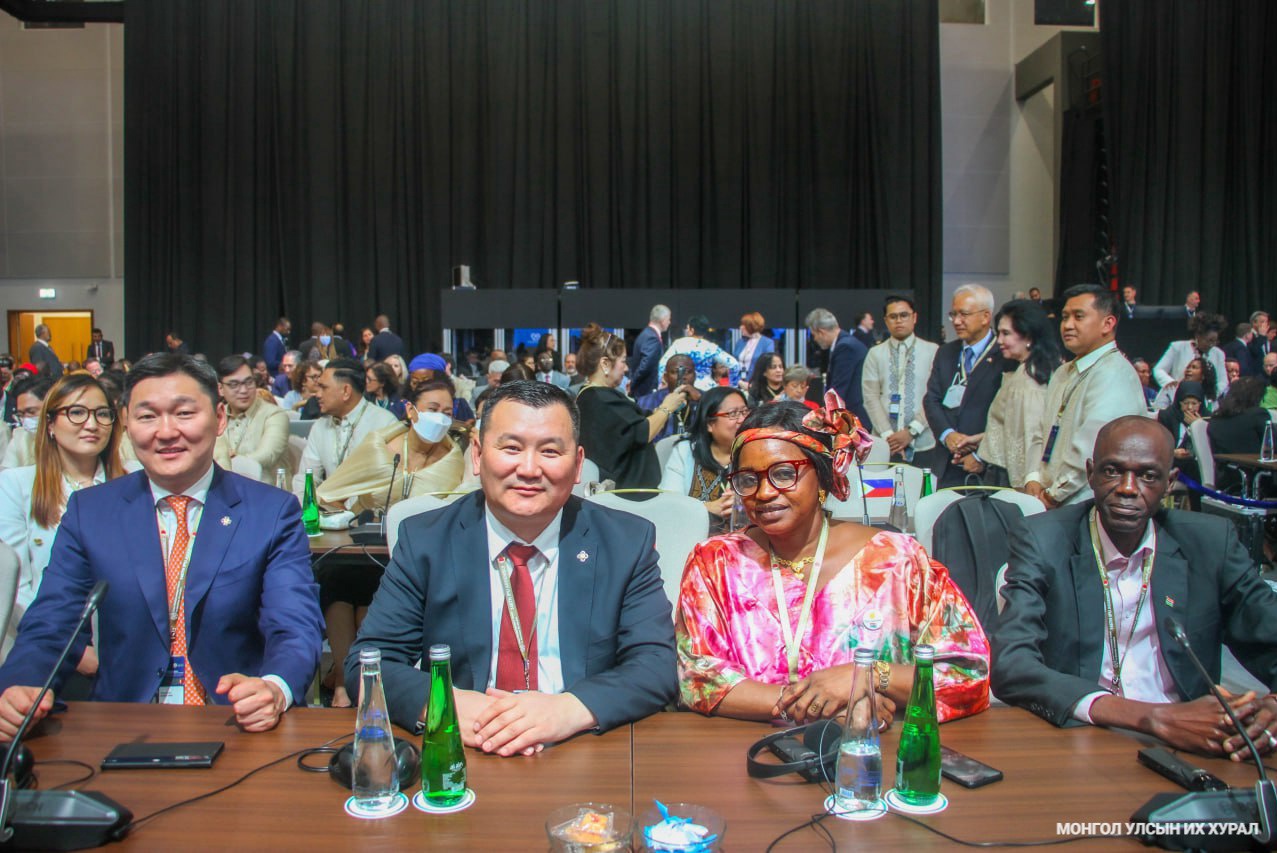 More than 1,300 participants from parliaments of 139 countries, 7 regional parliamentary bodies and 26 observer organizations participated in the 146th Assembly. The Delegation of the State Great Hural (Parliament) of Mongolia comprises of Mr. L.Munkhbaatar, Vice-Chairman of the State Great Hural, Mr. G.Temuulen, Member of the State Great Hural and Chair of the Standing Committee on State Budget, Mr. J.Bat-Erdene, Member of the State Great Hural, and Ms. L.Ulziisaikhan, Secretary General of the State Great Hural of Mongolia.
Participants took part in General Debates by holding discussions on the theme of the 146th IPU Assembly, "Promoting peaceful coexistence and inclusive societies: Fighting intolerance", with Draft Resolutions on "Cyberattacks and cybercrimes: The new risks to global security", "Parliamentary efforts in achieving negative carbon balances of forests" being discussed during Standing Committee meetings and being planned to be adopted during the plenaries.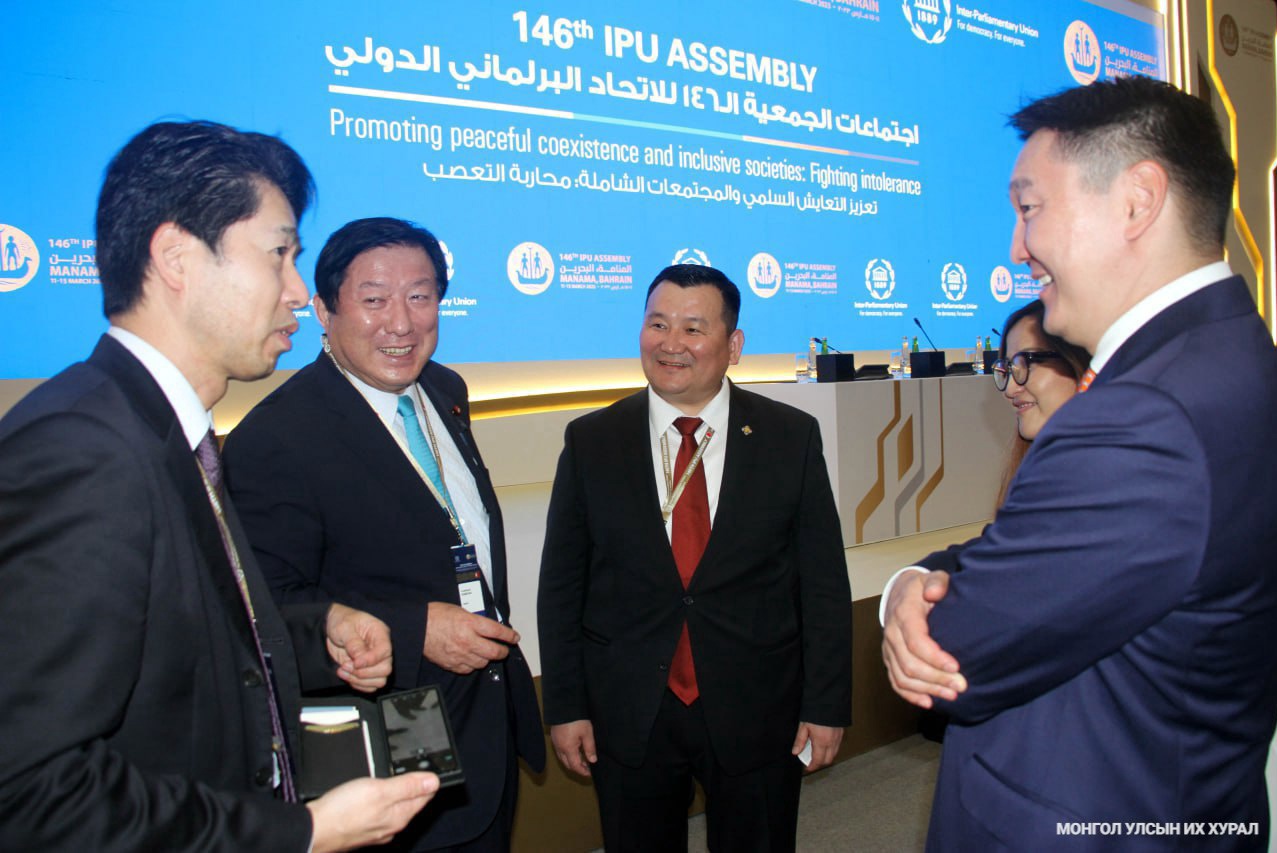 Parliamentary representatives of countries around the world have convened with the aim to initiate practical steps, to discuss solutions, and to exercise parliamentary functions of oversight on the executive branch in intensifying activities on issues such as peaceful coexistence, climate change, and economic cooperation.
Mongolian Parliamentarians took part in discussions and the drafting of documents in the General Debates, the Forum of Young Parliamentarians, the meetings of the Standing Committee on Sustainable Development, and regional meetings.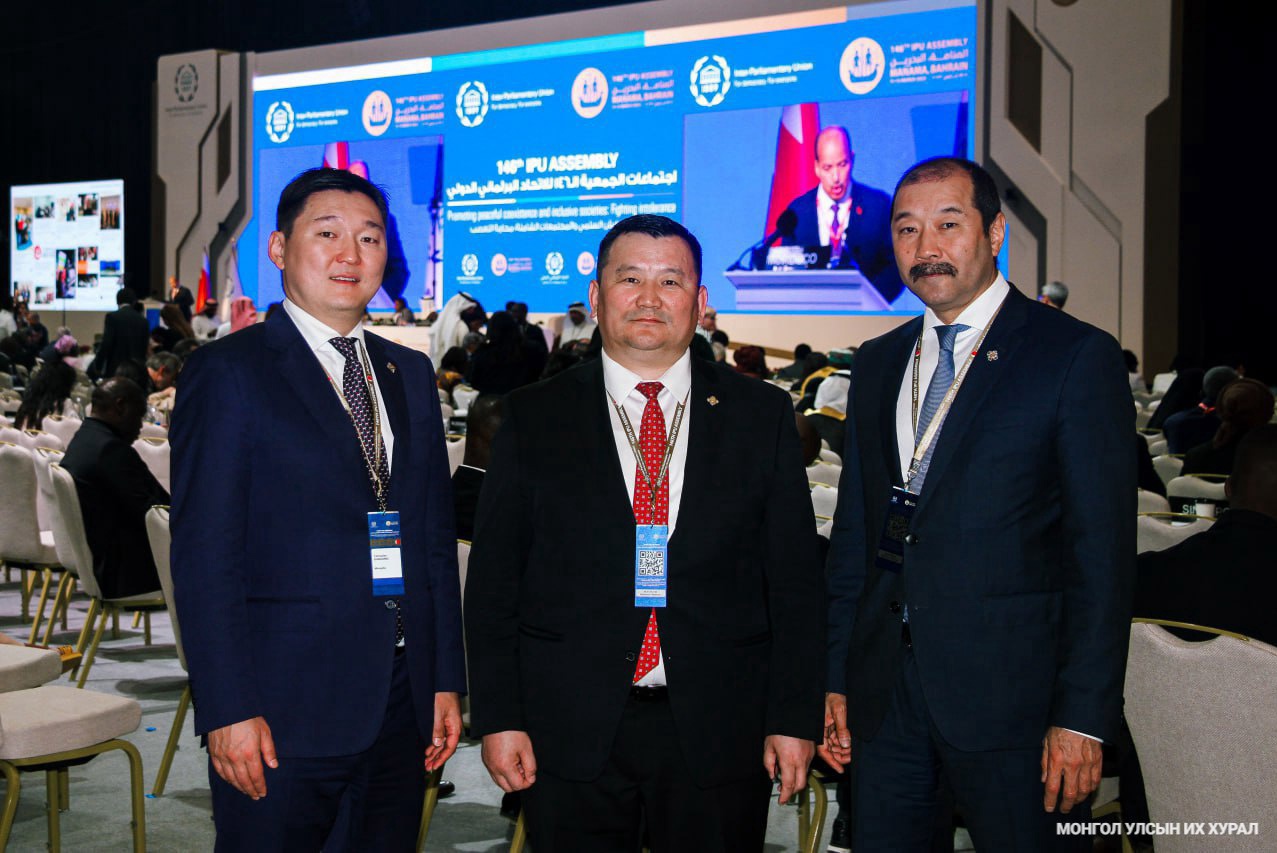 Bilateral and side-meetings have been held with IPU representatives and with other Parliamentary Delegations to further strengthen parliamentary relations and cooperations.