Mr.G.Zandanshatar, Chairman of the State Great Hural (Parliament) of Mongolia, received Ambassadors and Non-Resident Ambassadors of the European Union and its member countries, and exchanged views on parliamentary legal reforms.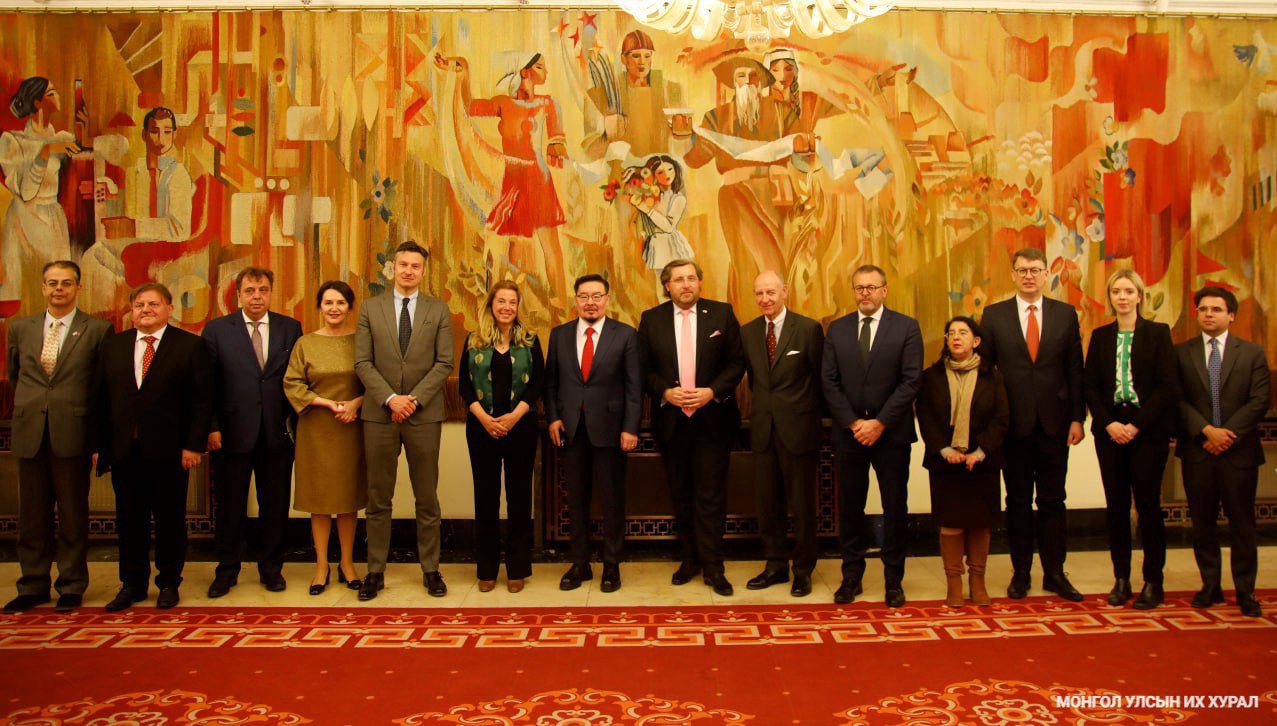 The meeting has been held continuously every year since 2009, but was interrupted for the last 4 years, as a result of the pandemic. At the beginning of the meeting Mr.G.Zandanshatar emphasized that strengthening parliamentary democracy is the main priority of this parliament and noted that comprehensive legal reforms based on ensuring public participation and human rights are being implemented. The Chairman further noted that a nationwide Deliberative Polling was conducted to listen to voices of the people, and to put into order of priority, current social and economic pressing issues of importance. He continued to emphasize that the relationship between the state and the people, which had become strained as a result of the pandemic, will be restored, and that systemic changes will be resolved within the framework of a national consensus.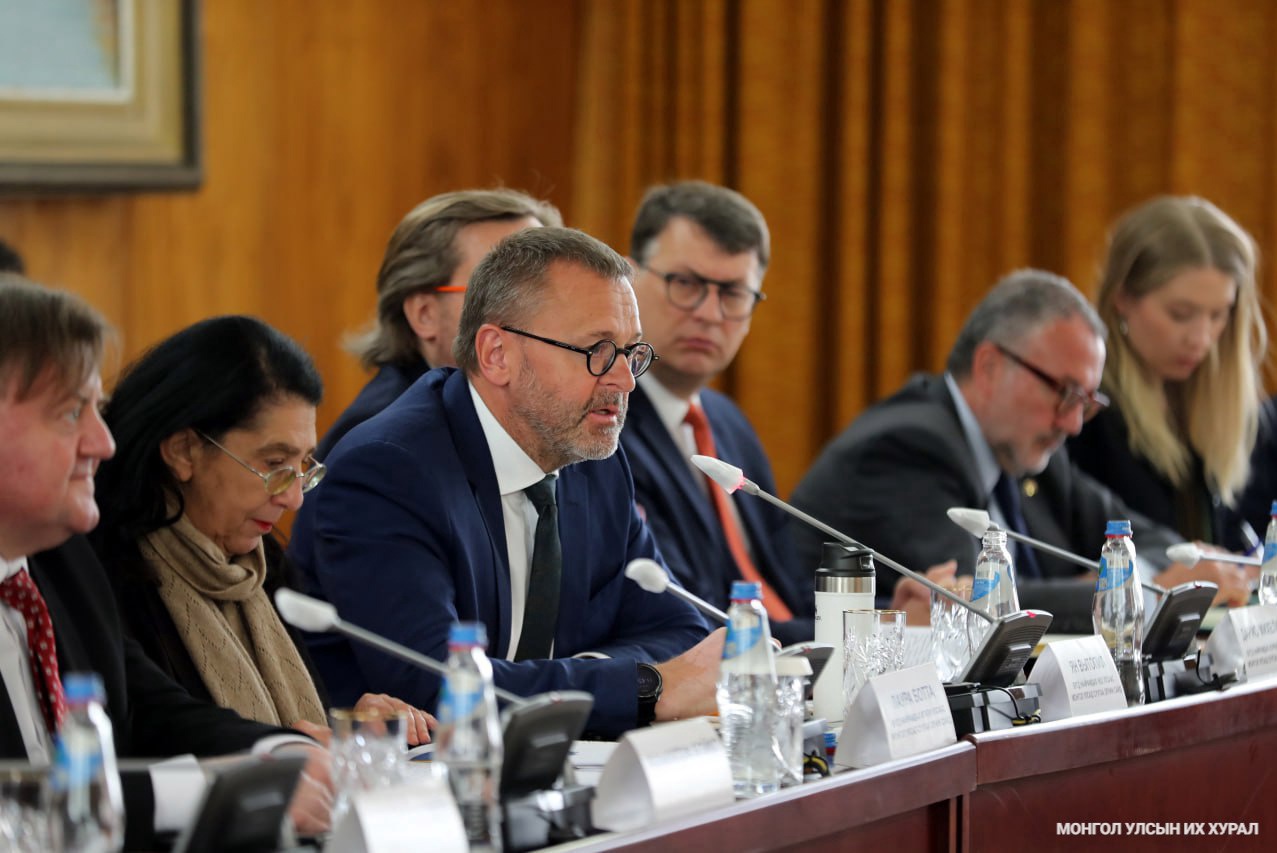 Ambassadors who participated in the meeting expressed their readiness to in strengthening cooperation of the legislative bodies of the two countries, and exchanging best practices in law making and strengthening representative democracy. In addition, Ambassadors pointed out that Mongolia's position in the Human Rights Index has progressed, and emphasized that the country has been steadfast in its protection of democratic values.
During the meeting Mr.G.Zandashatar marked that Mongolia considers the European Union and its member states its 'Third Neighbours', linked by the countries' mutual values of human rights, freedom and democracy. The Chairman said that in the future, based on regional characteristics and domestic resources, Mongolia will be paying attention to expanding multifaceted cooperation in the fields of business and trade and create a favorable legal environment.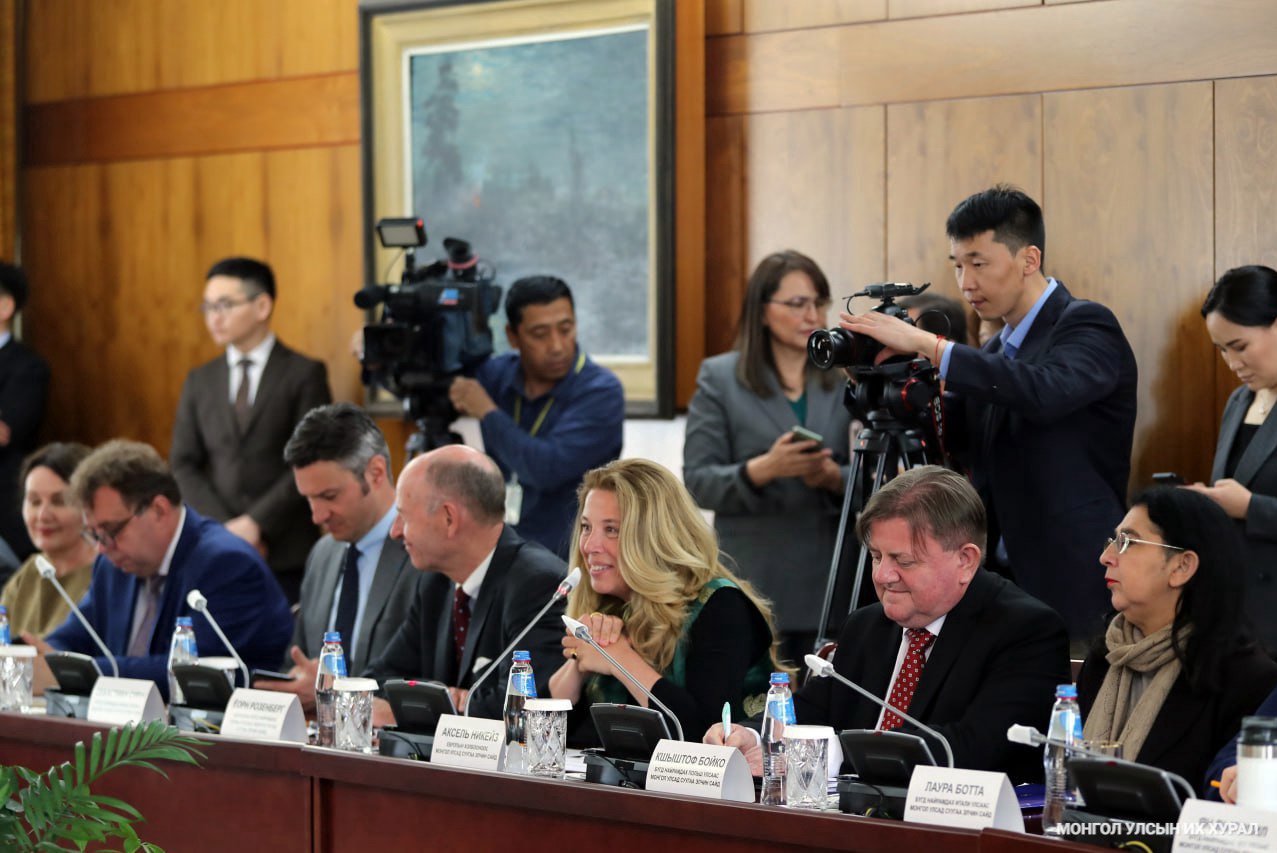 Next year, Mongolia and the European Union will celebrate the 35th anniversary of the establishment of diplomatic relations. At the end of the meeting Ambassador of the European Union to Mongolia, Ms. Axelle Nicaise, expressed full support for the legal reform being implemented by the State Great Hural of Mongolia, and expressed gratitude for the special attention being paid to the development of gender-sensitive and human rights-oriented legislation by the Parliament.