Vice-Chairperson of the State Great Hural of Mongolia received Ambassador Extraordinary and Plenipotentiary of the United States of America to Mongolia H.E. Richard Buangan, and exchanged views on bilateral relations and trade and economic cooperation.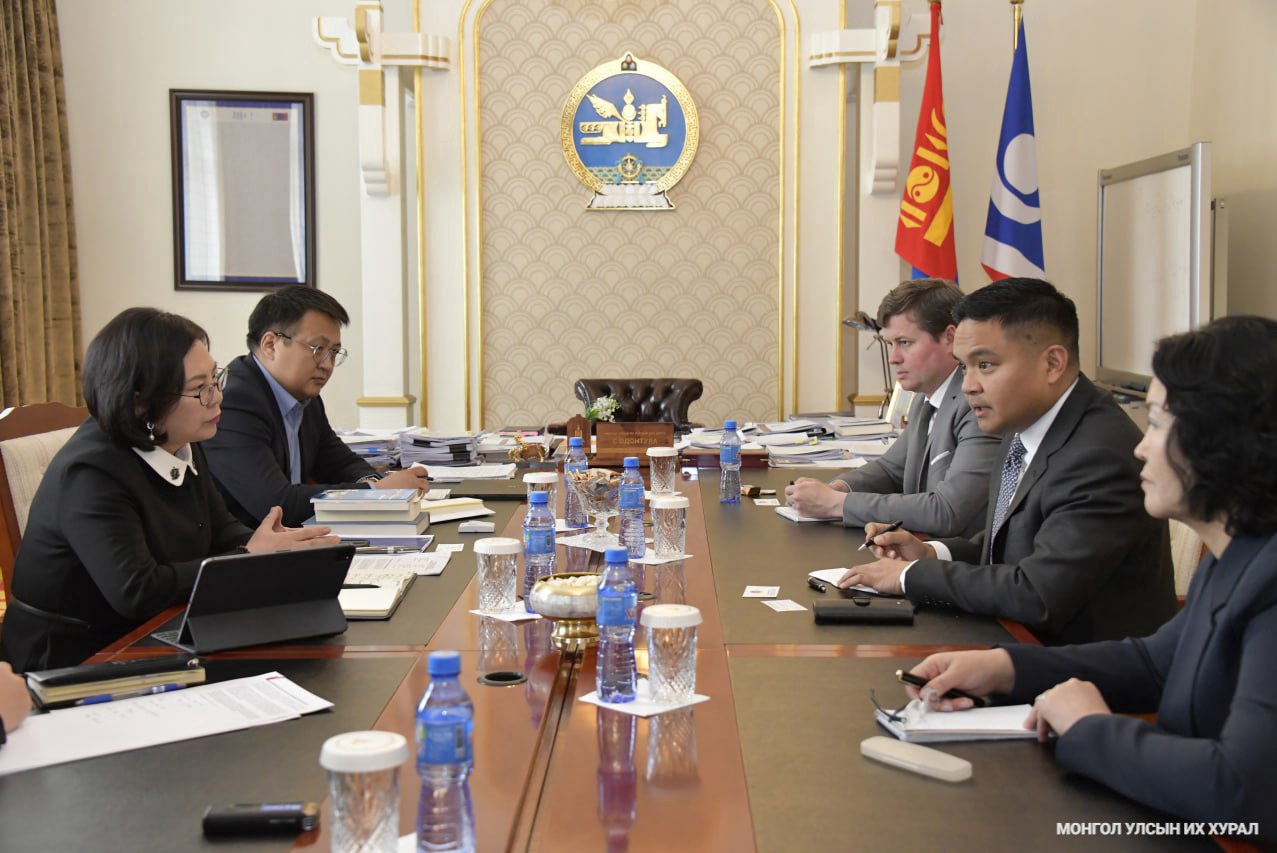 At the beginning of the meeting Ms.S.Odontuya expressed willingness to expand economic cooperation to new fields within the framework of the Strategic Partnership between the two countries. She further noted that Mongolia and the US share common values of human rights, freedom and democracy.
The parties exchanged views on cooperation in increasing the export of textiles, including cashmere and wool products and creating a favourable legal environment for export. Ms.S.Odontuya went on to elaborate that research shows that the employment levels of women have been decreasing, therefore, in lieu of Mongolia's past experience in the production of textile products and domestic opportunities to develop the sector, that she is in a policy position to support the increase of employment opportunities in these industries.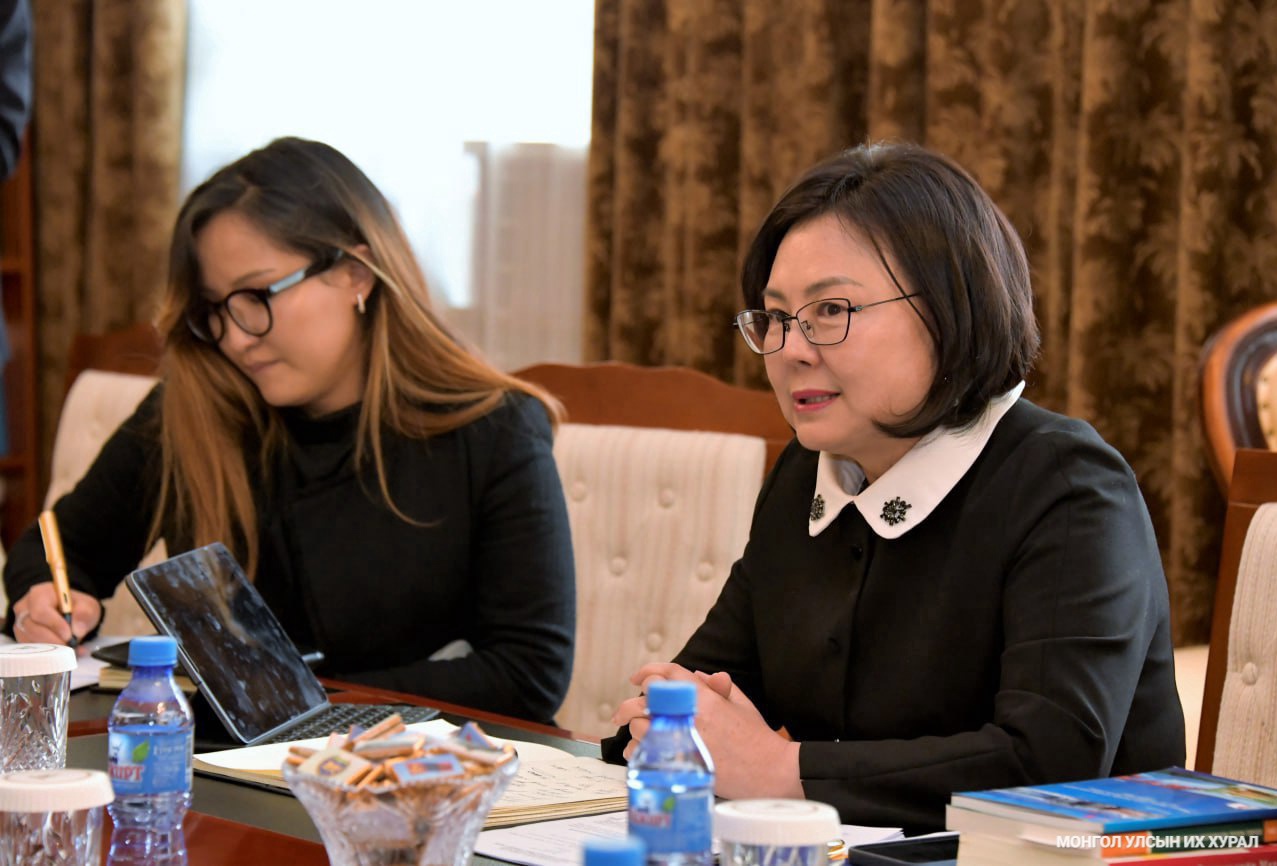 As for Ambassador Richard Buangan, he expressed his readiness to work in every way to support the expansion of economic cooperation and increase trade circulation, further expressing confidence that the two sides can exchange best practices to overcome challenges to democracy, stemming from recent pressing issues. It was further emphasized that Mongolia is a country that can be a model of democracy in the region and expressed gratitude to Ms.S.Odontuya for taking the lead in protecting human rights and adopting gender-sensitive laws as the Vice-Chairperson of the State Great Hural.
Vice-Chairperson S.Odontuya also elaborated on recent parliamentary legislative reform activities, and noted the third discussions of the Draft Amendments to the Constitution of Mongolia were to be held in the coming week.